Find parents-help-parents
Looking for an alternative to a babysitter or childminder? Then parents-help-parents might be something for your family! It's easy: view the other 470 families with children matching your search criteria here, or mention that you're looking for an other parent (parents-help-parents) in your own profile. Check when the parents from this family are at work, and when they are free to look after your children. When they have to work and you don't, you can arrange that their children come to your home on that day and vice versa.
The biggest advantage of parents-help-parents is most likely the costs. Through this service, children also learn to get along with other children (like in a day care). Please note that the parents of parents-help-parents are not usually certified as childminders.
Are you looking for another parent who can occasionally babysit your children? There are 470 parents-help-parents available matching your search criteria.
1 child (Baby)
Voor onze zoon Ivan (o jaar) zijn wij - Xeno en Marthe - in verband met onregelmatige werktijden op zoek naar een oppas die incidenteel op kan passen. Flexibiliteit is hierbij belangrijk,..
1 child (Baby)
Mijn naam is Hannah. Wij hebben een zoon Jason van 9 maanden. Daarnaast verwacht ik ons tweede kindje ergens tussen half september half oktober Wij zijn nu dringend op zoek naar een..
1 child (Baby, Toddler and Preschooler)
Wij zijn Johnny (38)Marieke(33) en Delano. Delano is nu 3 jaar oud, een heel energiek en lief manneke. In de zomer 2020 verwachten wij ons 2e kindje. Wij zoeken een ervaren, betrouwbare,..
1 child (Preschooler)
Hello, my name is Erol. I have a 4 years old daughter. She starts Basisschool on the 16th of March. She will be taken care of by BSO and us for 3 days. However, on Monday and Tuesday,..
2 children (Gradeschooler)
Hi, Ik ben Lisette en per 1 september op zoek naar een lieve oppas aan huis voor mijn zoon (7 jaar) en dochter (9 jaar) voor 2 tot 3 middagen per week van 14:00 tot 18:00. Beide kids..
1 child (Baby)
Hi, Our baby girl is two months old and we are looking for someone who can give us 4-6 hours on weekdays. We are pretty flexible about days and timing so please let me know whatever..
1 child (Gradeschooler)
Goedendag, Wij zoeken regelmatig wisselvallig een oppas op afroep. Tevens ook huishoudelijk schoonmaakwerk op afspraak, 1 tot 4 uur per week. Wij zijn een 1-oudergezin. Met..
Last activity: 2 days ago
1 child (Toddler)
wij zijn niet op zoek naar een structurele oppas, maar zouden graag in contact komen met een betrouwbare oppas in onze nieuwe woonplaats om te komen oppassen op onze dochter. Het zal..
2 children (Preschooler)
Wij zijn op zoek naar een oppas voor de donderdag middag. Start na de schoolvakantie. Wij hebben 2 lieve meisjes, Yoanna 7 jaar en Aurelie 4 jaar. Jouw taak zou zijn om de meiden..
1 child (Gradeschooler)
Nu even geen oppas nodig. Voor lieve, vrolijke 5- jarige dochter oppas voor 's middags na school, de avond of evt een keer in t weekend. Het gaat om incidentele dagen, dus niks vast...
2 children (Preschooler and Gradeschooler)
Lieve gezinshulp/gastouder gezocht voor enkele vaste dagdelen - die we 'wit' mogen betalen (vanuit PGB). Boaz (groep 4) en Reza (groep 1) houden van spelletjes, (voor)lezen, snoepen,..
1 child (Toddler)
Hi, ik ben opzoek naar een lieve gastouder/oppas voor mijn zoontje van 2,5. Voor op de dinsdagen en woensdagen. Bij mij of jou maakt niet veel uit, mits het in de buurt is. Hij is een..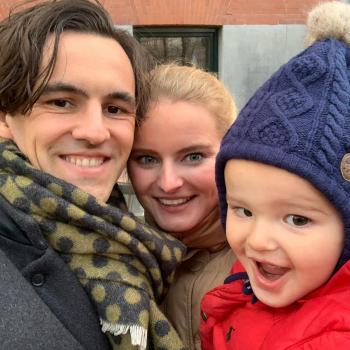 2 children (Baby)
Lieve oppassers, Per februari 2021 zijn mijn man en ik opzoek naar een lieve oppasser/gastouder voor onze Noud (dan bijna 3 jaar) en onze baby van dan 3 maanden bij ons aan huis..
1 child (Baby)
Hallo, mijn naam is Kirsty en ik ben op zoek naar een lieve oppas voor mijn dochtertje die dan 4 maanden oud is. Het gaat om 1 dag per week (overdag) per september/oktober. Het liefst..
2 children (Baby and Toddler)
Hai ik ben met spoed naar oppas die vanaf dit weekend al beschikbaar is. Ik ben een mama van 2 kleine kindjes. Een jongetje van 2 en meisje van 1. Ik zoek iemand die dus de drukte..
Parents-help-parents in other cities